Pictures from the Waco, Texas Citroen Meet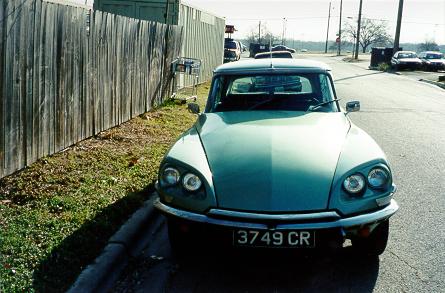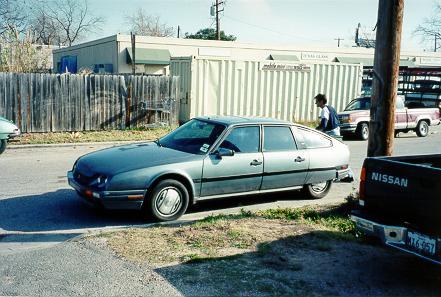 A recently purchased DS awaits the caravan to Waco, as does this CXA CX Turbo. (at Revolution Motors)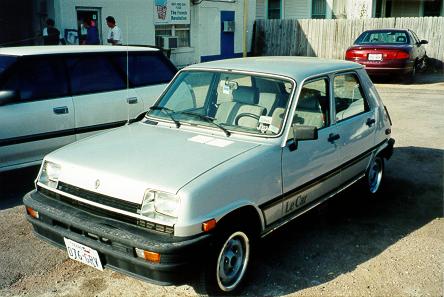 A nice example of a Renault R5 "Le Car" at Revolution Motors in Austin, Texas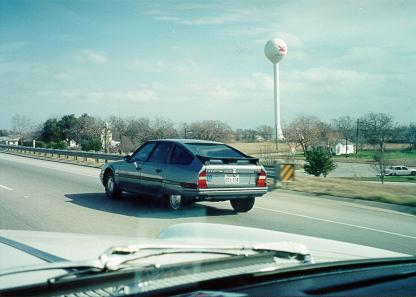 A RHD Renault R8 at Revolution Motors Let's get this show on the road!!!!!!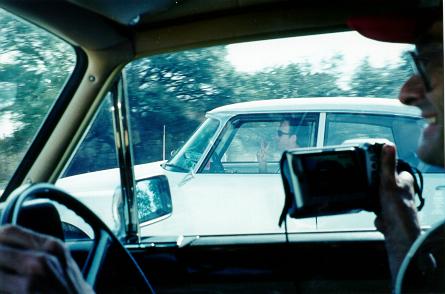 French cars backed traffic up for miles on I35 Pat Whale tapes Jonathan Burnette from a RHD Rolls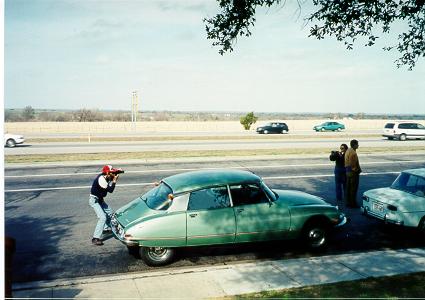 A pit stop gives us a chance to answer questions from curious travelers.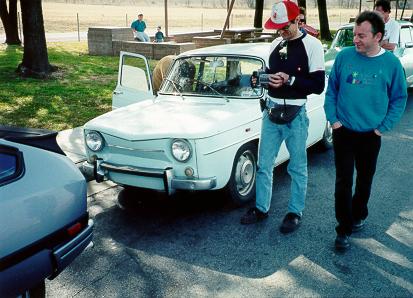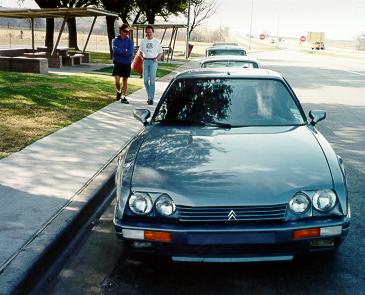 Pat checks his tape, Jonathan checks out the CX. CX Turbo wants back on the road!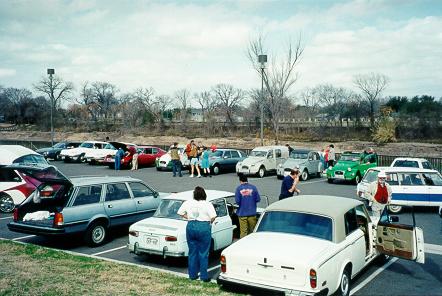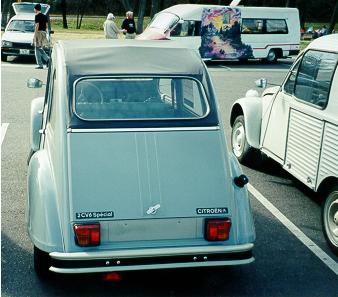 At the park Very nice 2CV, from Colorado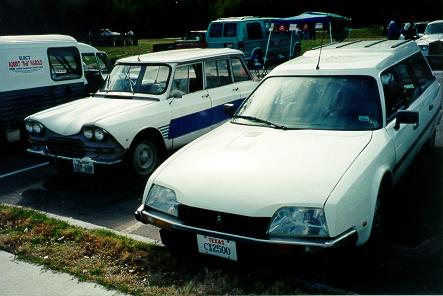 CX Break. I saw this car at Revolution Motors before restoration, and could not believe that this was the same car! The car was rusty and very rough, but now in the loving care of its devoted owner.

Another rare sight in the USA, a Citroen AMI A detailed engine bay of a Citroen SM

Engine bay of a Citroen CX 2500 Prestige Rear view of the same car

An example of Citroens Hydraulics is taped by a Waco TV station

Traveling on Texas roads with a 2CV is a long adventure, how about from Colorado?

Two Citroen derivatives, one from France, one from??????? All that's missing is teeth!!!!!

Austin contingent poses for photo before the long ride home.