The Houston French Car Club
Peugeot-Renault-Citroen-Simca-Matra-Eagle-La Sharo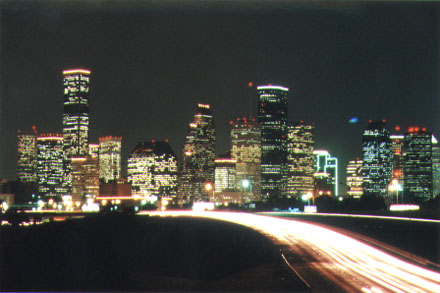 "Dedicated to the pleasure, frustrations, and double-takes that French cars provide us!"
Welcome,
Chances are if you are at this page then you have found it via a card or flyer that I left on your car.
I am an owner of two French cars, a Peugeot 505 STI and a Renault 18i. I love French cars, and chances are that if you are driving one in Houston in this day and age, you do to. I have long debated starting a Peugeot club in Houston, but have decided after purchasing my Renault to form an all-inclusive club.
If you drive an Eagle Premier or Medallion, or even a Dodge Monaco you may be wondering what on earth does this have to do with me. Well, I love to break it to ya…you own a Renault! Chances are you have figured this out so welcome aboard. Ditto for owners of Winnebago LaSharos/Itasca Phasers, (Renault motors) welcome!
It is my intention to organize a regular meetings and events for the club. It is my experience that most owners live inside the loop. Based on this and other factors I am leaning towards having the meetings at Hungry's Bistro in the Rice Village. The parking is sufficient, the accommodations pleasant and the food and drink excellent!! I wanted to find a place that could meet everyone's needs. Hungry's has indoor and outdoor dining, smoking and non-smoking sections, wine and beer, drip coffee and espresso, hamburgers and veggie-burgers, etc… you get my point.
I am still undecided on frequency and day of week. (Chances are Friday, Saturday, or Sunday)
Please email me regarding the status of meetings.
Repair Facilities in the Houston Metropolitan area:
The majority of Peugeot owners in Houston had their cars serviced at Gunther's Foreign Auto. Gunther has sold his business and moved on. Disortex (Peugeot part suppliers) is now directing former customers of Gunthers to Advanced Auto.
Advanced Auto Technology
5304 Allum Road
Houston, TX 77045
713-723-2300
(Chuck)
Jay Marks Mazda, continues to service Peugeots and remains the ONLY Peugeot authorized dealer in Houston. Their Peugeot technician is Hip Nygun, who has many years experience with Peugeots.
Woodway Texaco
5121 Woodway Drive
Houston, Texas 77056
713-965-0141
I am told that this facility services enough Peugeots to warrant carrying parts.
Hamilton Motorsport (not 100% on address)
2516 Wroxton Rd
Houston, TX 77005
713-523-3253
Joe and Dagmar Hamilton
Referred to me as the place to have Citroens serviced in Houston.
Sai's Auto Repair
3916 Arc St
Houston, TX 77063
713-266-0516
Sai was a mechanic at Vance and Son's Renault in the 1980's
Sai still works on the occasional Renault. Call to schedule a time, as Sai tends to be very busy.
Parts in Houston
Disortex Inc.
10910 Stancliff Road
Houston, Texas 77099
281-530-2600
Disortex is a distributor and retailer of Peugeot parts. They are the largest independent supplier in North American, and just happen to be located in Houston.
BAP/GEON
3403 Gulf Fwy
Houston, TX 77003
(713) 227-1544
5900 North Fwy # 106c
Houston, TX 77076
(713) 695-0315

6423 Richmond Ave # A
Houston, TX 77057
(713) 783-5122
BAP/GEON carries many items for imported cars. Beck-Arnley, Sachs, and Bosch are some of lines they carry.

If you have questions or information regarding anything ranging from parts and service to where I can find a pristine abandoned Citroen DS in Houston! , then email me at: francoheritage@hotmail.com
-Alan
The Franco American Motor Heritage Society (main page)